Meet Bedford Smith
---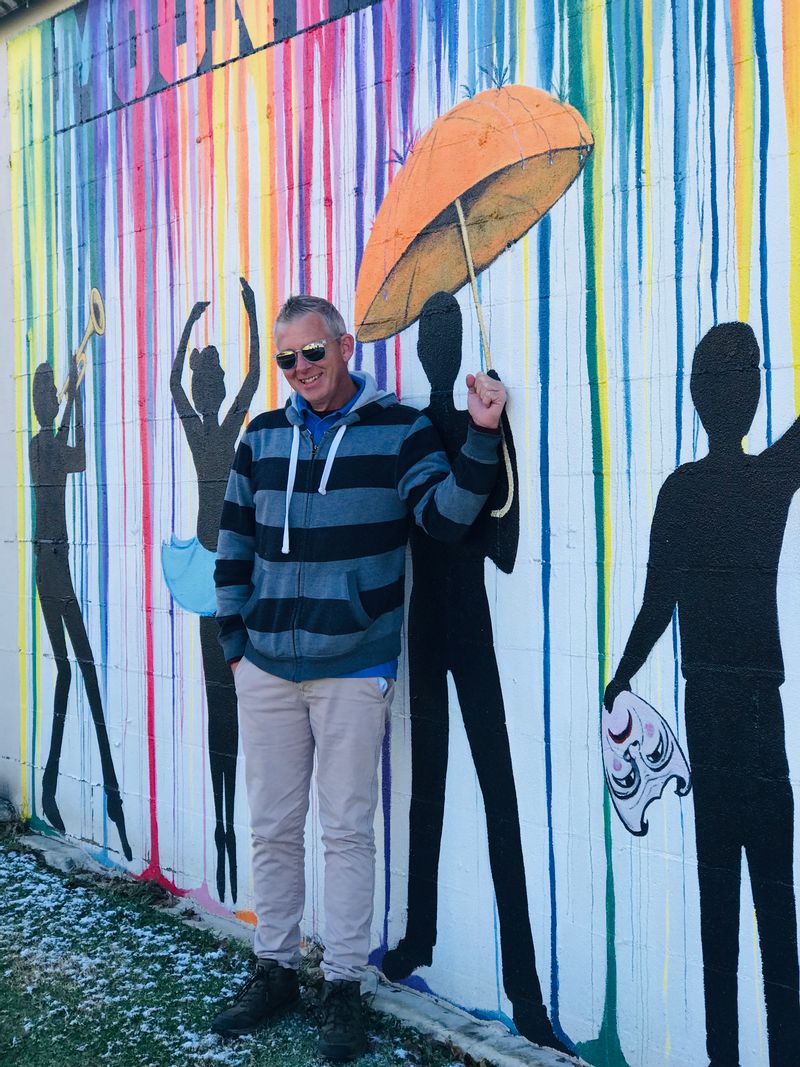 The journey started in 2005. Wading through Katrina floodwaters with his daughter Milla on his shoulders, New Orleans street artist Bedford Smith had lost almost everything. Determined to give his daughter a better life, he headed to Middle Tennessee and Maury County where family members offered their help.
Drawn to Mount Pleasant because of its school's strong arts program, Bedford planted his roots here and became a prominent figure in the community.
"I love this town." said Mr. Smith "Mount Pleasant is my home."
Today, Bedford is the Director of the Mount Pleasant Parks and Recreation Department and its resident artist. His talent is evident as you enter Mount Pleasant's historic downtown. Celebrating the city's dedication to the arts, the Mount Pleasant mural is where residents and visitors alike stop to document their visit to the city.
The people of Mount Pleasant are proud to be part of Nashville's Big Back Yard and anxious to welcome you to their sweet, little town.