Meet Frank and Beverly Feinstein
---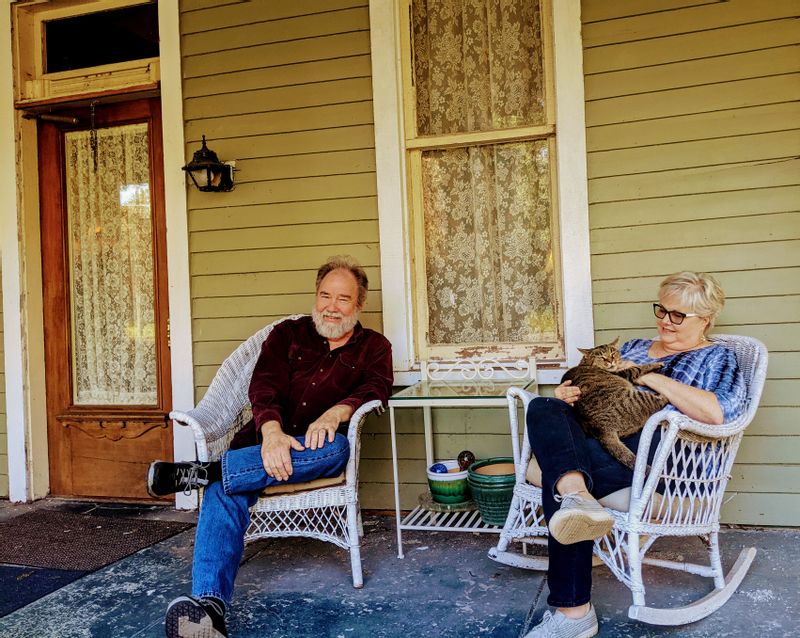 It makes sense being so close to Music City that musicians of all genres make their homes in the small rural towns of Nashville's Big Back Yard. Although Mount Pleasant has always had its share of artists, the last few years have seen a surge of musicians leaving the Nashville area and moving into this tight-knit community of just 5000 people.
In 2015, Frank and Beverly Feinstein relocated from Nashville to Mount Pleasant. On a day trip, they fell in love with the small historic town and purchased a home listed on the National Register in Mount Pleasant's North Main Street Historic District.
Built in 1907 for the local hardware store owner A.W. Craige, the Queen Anne-style home was in need of renovations. After six years of sweat equity, it has yielded a space that Frank and Beverly are both delighted with and with self-deprecating laughter, admit still needs a lot of work.
Both Frank and Beverly are intricately involved in the Mount Pleasant community, serving on local boards and volunteering their time for community events. Many weekends, however, you will find Frank and Beverly performing to sold-out shows across Middle Tennessee with their band "Boomerang".
Boomerang is a high-energy seven-member tribute band, whose main purpose is to entertain their fans with the songs of the '60s and '70s.
Beverly explains, "We don't do our interpretation of the songs. We perform the songs as closely to the way they were recorded as we possibly can."
If you have a chance to catch a show, you'll have a wonderful time. It's just fun!!! If Frank and Beverly are any indication, musicians make good neighbors and make a community a better place to live.